Memorial Day & Outreach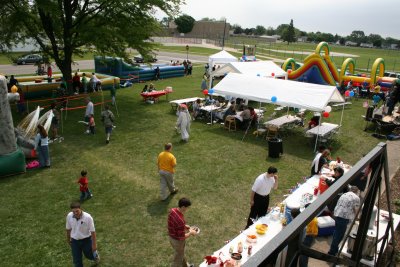 The Lord blessed us with a wonderful "Fellowship Day" on Memorial Day at Fellowship Baptist Church! He brought out an estimated 300+ people from the neighborhood. Everyone was well fed (eating over 550 hot dogs) and had lots of fun! The many activities and ministries of the day included, four jumbo gyms, food, balloons made into hats, swords, and poodles, music, three chalk talks, and a reenacted Patrick Henry speech!
But the most wonderful thing is that all of these people clearly heard the Gospel of Jesus Christ through three Chalk Talks, the Giegerich's literature table, the Amazing Grace Mission tent and the many tracts so many in our church faithfully distributed. Praise the Lord, thirty-two people made a profession of faith!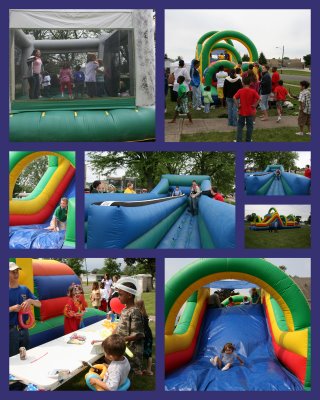 Jumbo gyms and balloons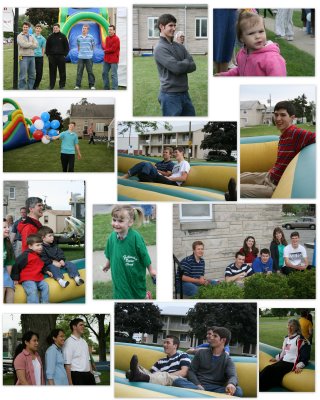 Lots of fun and smiles!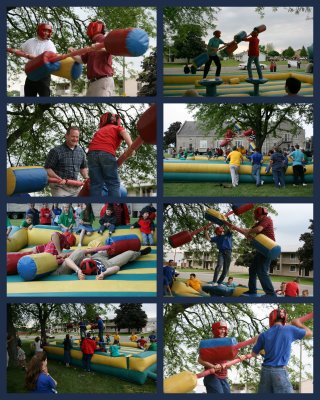 After everything was over, the men of our church enjoyed jousting around! They got intensely into this and quite a few went home complaining of headaches.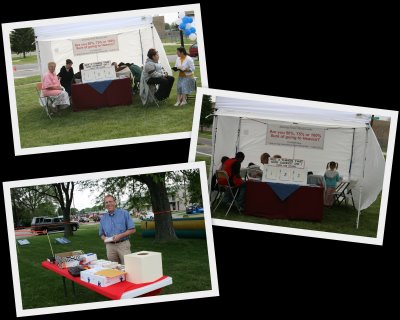 The Amazing Grace Mission tent and the Giegerich's literature table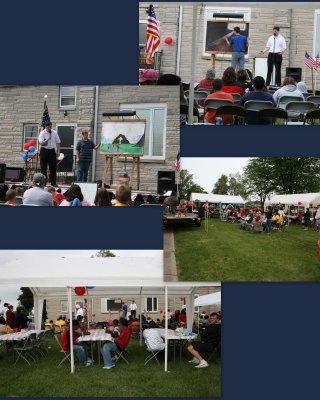 The Chalk Talks
A big thank you to all of our church family for your hard work and dedication before, during and after the event. Each one played an important role that made the day a great success. We owe a special thank you to Joe & Berta Risinger for their vision, planning and oversight.
"Now unto him that is able to do exceeding abundantly above all that we ask or think, according to the power that worketh in us, unto him be glory in the church by Christ Jesus throughout all ages, world without end."
Ephesians 3:20