Please pray for our ministry at Cornerstone Baptist Church
This weekend we will be ministering at Cornerstone Baptist Church in Kaohsiung. Stephen will be preaching three chalk talks and Evelyn will be playing the piano and harp. Please pray that the power of God will be demonstrated through us and that His Word would have free course and be glorified.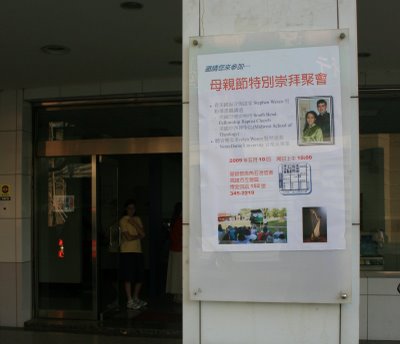 This lighted poster hangs by the busy street corner. Many smaller flyers have also been distributed.

Labels: Taiwan 2009