Pagan Temples
This morning we visited several pagan temples in Kaohsiung. Even though Taiwan is a "modern" country, the spiritual needs are vast. As we walked through these amazing structures, our hearts were burdened and grieved by the spiritual darkness and blindness of the people.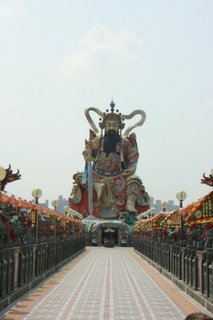 One of the gods, sitting above his temple.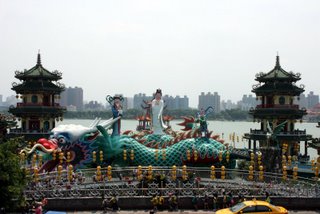 "Female" (transvestite) Buddha and "her" temple. The temple is in the belly of the dragon. You enter through the mouth and leave through the tail.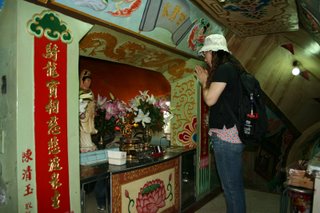 A woman worshipping "her" in the temple.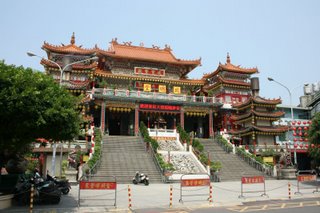 A Buddhist temple

The third floor of the temple, ornately carved and overlaid with gold. There are multiple gods on each floor, and the people just move from one god to the next, making their prayers.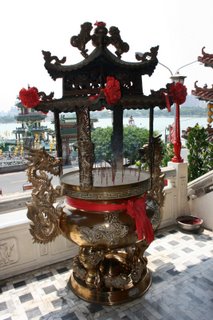 The incense altar.

These are not "tourist" attractions, but true, active temples. The people are in deep bondage and live in fear that they will offend any of the gods or the spirits. Christ is the answer!

In America, we may think that this is silly idolatry, but think about it. What are the gods in the United States? Remember the Bible speaks about idols of the heart. Please leave a comment with your thoughts.

Jesus Christ is the only true God!

Labels: Taiwan 2009